The Crazy Tales launched Influential Indians 2021 Coffee Table Book and Awards 2021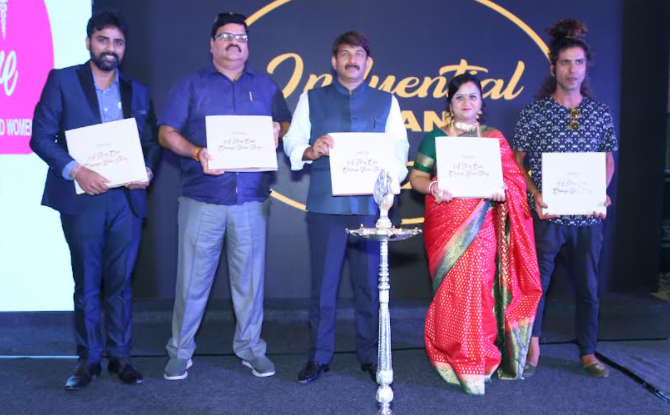 On the 18th of August, The Crazy Tales did a grand launch of the Influential Indians 2021, Coffee Table Book and Awards. The event was graced by the honorable minister Manoj Tiwari, DCP Delhi metro, Shri. Jitendra Mani Tripathi, and Bollywood actor Puneet Vashisht. The Coffee Table Book was launched by Mr. Manoj Tiwari and Shri. Jitendra Mani Tripathi.
The event was held at the Radisson Blu Dwarka, opening of the event was done by the Ganesh Vandana followed by the lamp lighting ceremony.
There was also an Award Show hosted by The Crazy Tales which had people from different walks of life such as researchers, academicians, educationists, people from social backgrounds, NGOs, people from medical backgrounds, people from the Astrological Fields, Renowned doctors, etc.
People who were part of the Coffee Table Book were Adv. Rubina Akhtar Hasan Rizvi, Anisha D'Costa, Dr. Neelam Singh, Harmeet Chawla, Meenakshi Mohanty, Meghha Kalra, Dt. Neeru Dawra, Dr. Parin Somani, Rama Srivastava, Dr. Reena Sharma, Rehana Ali, Dr. Shefali Raizada, Sonia Sahijwani Saini, Tulika Prakash, Ragini Agarwal, Dr. Siddharth Bhattacharya, Dr. Manik Kar, Amanpreet Passy, Kiran Boro, Abha Gurain, Dr. Nalli Ramya, Daisy Dewri, Dr. P.R.M.M Shantha Kumar, PadamShree Dr. Vijay Kumar Shah, Neetu Srivastava Singhal, A.G. Anil Kumar, DSPRavi Shanker Mishra, Ritu Duggal, Laxmi Narayan Tripathi, Sakshi Duggal Kumria, ShivaAmit Khanna, Sunita Srivastava, Umesh Dung, Riya Bambania Jain, Vatsala NPatel, Dr. Kanchan Negi, Amanpreet Makeovers. Also, the people who have won medals in the Olympics were featured in the book.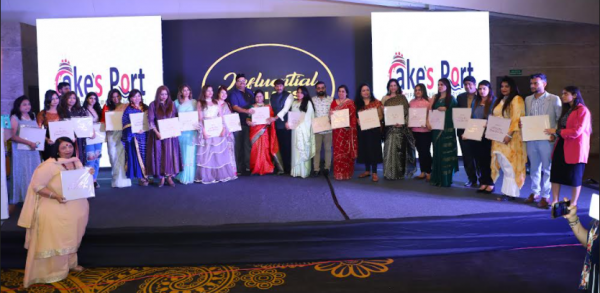 Awardees of the event were Sushmita Mukherjee, Neeraj Thorat, Sonia Miglani, Kajol Verma, Dr. Anju Sharma, Anusha Yamijala, Megha Katari, Anuj Mahajan Kopal Bhargava, Rimjhim Dubey, Anjum Sheikh, Haimanti Datta-Ray, Har NarayanPadhi, Mehzaad Mogrelia, Priyanka Kamble, Raghav Chauhan Prof. (Dr.) Udai Pratap Singh, K.M.F Foundation, Komal Parakh, Priti Chopra, Vijay Dudhoria, AKMishra, Sanjoy Sachdeva, M Shrisha, Richa Kumari, Architect Neha Chopra, Sidheshwar Kashyap, Aarti Mittal, Dr. Pooja Prakash Kadam, Dr. Divya Gohil, Manish and Rupali Baruah Das, Dr. Y.N. Raja, Dr. Lokendra Chaudhary, Prof. Dhivyakiran Jeevan, Shobhit Balwani Jalshri (mai) Savredekar Abir Lal Mukhopadhyay, Devipriya Guha, Naresh Aggarwal, Make me fair, Dr. Haris R. Gershom, Prof Dr. Dinesh S SABNIS, Prasaad Appa Tarkar, Piyush Ranjan Ghosh.
Partners of the Event were, Nityanand, Solertis, Rizvi builder, Cinemax, Mahajan, Bodycare, Easy care, Postman news, Ardor 2.1, The Cake kitchen, Body care, andCakes port.
Special thanks to Shruti Singh and Tanvi for their contribution to the event. Mr. Manish Mishra and Mrs. Amrita Kar, founders of The Crazy Tales thanked all the participants, sponsors, awardees, people who were part of the coffee table book, and team for making this event a grand successful event.
Media Contact
Company Name: Glamoglitz
Contact Person: Rajveer
Email: Send Email
Phone: 917710030004
Country: India
Website: glamoglitz.com