Indie music band "Loving the Sun" drop their latest summer release dubbed "Little Bird"
For over two decades now, indie music band "Loving The Sun" has been passionate about creating music that blends the genres of pop, blues, and folk-rock. Amidst some critics, the band has even become more popular due to their outstanding taste in music, embracing their classic influences while also complementing each other's skills. Their music isn't only fun and enjoyable but will also soothe your mood with its enriching sound.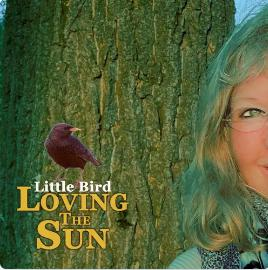 Loving The Sun's remarkable rendition of their latest single titled "Little Bird," released on the 3rd of June 2022 came as an addition to their already existing rich discography. The song was developed between 2021 – 2022 and recorded at Nea Music Studio. The polyphonic vocals of background singer Andrea Heukamp make the title very catchy, light, and radio-friendly with her soulful and joyful spin on the track.
Hitting the pop-folk rock genre with this inclusion, "Little Bird" encompasses a crisp sound with an excellent production that reflects the band's skilful approach to music. More individualistic, each of the band members put on an amazing performance that is quite distinctive because of the sheer quality of the production. Their mixed sound came off soothing and balanced with a very detail-oriented sync across the whole track.
Also deserving very special mention – is the background performance of instrumentalists that beautifully matched a strong country song feel, and perfectly drove the song. All the instruments are well balanced and match beautifully with the vocals to give a shine to the smoothness of this
Links to social media accounts –
https://open.spotify.com/artist/22XFJNsQ9oc6thEDx4FsEi?si=-ZMYE3oOSPWgrjejg7M6Mw
https://m.facebook.com/profile.php?id=100063554560178
https://mobile.twitter.com/nearecords
https://de.m.wikipedia.org/wiki/Loving_the_Sun
https://www.instagram.com/neamusic9237/
Media Contact
Company Name: Loving The Sun
Email: Send Email
Phone: 01703430828
Address:Gasselstiege 34 a
City: Münster
Country: Germany
Website: http://www.lovingthesun.de