Anemia Market Is Expected To Grow During the Forecast Period (2019-2032), DelveInsight | Key Companies- Nemysis, MegaPro Biomedical, and Several Others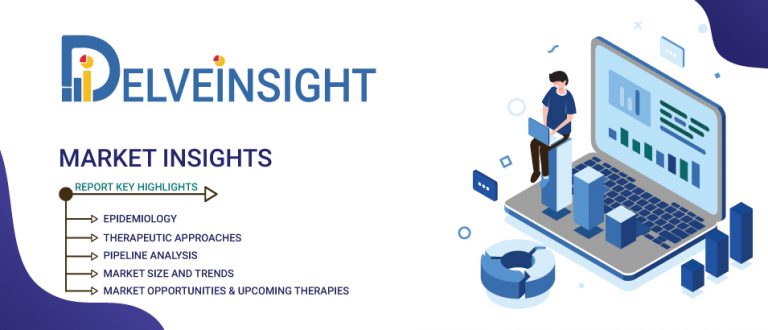 Anemia Market Report gives readers a thorough assessment of key market drivers, restraints, prospects, opportunities, restraints, current trends, and technological and industrial breakthroughs that will influence market growth. The detailed market research, industry sector growth and development, and new product introductions covered in this report on the Anemia Market are of great assistance to the important new commercial players joining the market.
This Anemia Market report research conducts a careful market evaluation and provides a professional analysis of the industry taking into account market development, present market circumstances, and forecasts for the future. The market driving factors, market overview, industry volume, and market share are also highlighted in this Anemia Market report analysis.
Regions Covered in the Report-
The United States
EU5 (Germany, France, Italy, Spain, and the United Kingdom)
Japan
Click the link to get a Sample Copy of the Report before purchase- https://www.delveinsight.com/sample-request/anemia-market
Anemia: An Overview
Anaemia is a condition in which the number of red blood cells or the haemoglobin concentration is lower than normal. There is Haemoglobin (Hb) concentration below 13 g/dl in men over 15 years of age, below 12 g/dl in non-pregnant women over 15 years of age, and below 11 g/dl in pregnant women. If there are too few or abnormal red blood cells, or not enough haemoglobin, there will be a decreased capacity of the blood to carry oxygen to the body's tissues.
Key highlights of the Anemia Market Report
According to World Health Organization (2011), it is estimated that roughly 43% of children, 38% of pregnant women, and 29% of non-pregnant women and 29% of all women of reproductive age had anaemia.
In a study by Sun and Wiever (2021), the US population was studied between 1999 and 2018, it was seen that dietary iron intake decreased by ∼6.6% and ∼9.5% for male and female adults respectively. Increases of prevalence of estimated anemia in the United States ranged from 10.5% to 106% depending on age and sex.
According to data from The German Society for Haematology and Medical Oncology (2014), the average prevalence of iron deficiency in Europe was 5 to 10 percent. Whilst diagnosed in 4-8% of children between 13-15 years of age – at 20% – the highest prevalence was seen in women during their reproductive years.
Anemia Epidemiology Insights
According to Office on Women's Health (OWH), Iron-deficiency anemia affects more women than men and is more common during pregnancy. In a study by Hong le (2016) through the analysis of NHANES data from 2003 to 2012, it was estimated that 5.6% (95% CI: 5.1–6.1%) of the US population had anemia and 1.5% (95% CI: 1.4–1.7%) had moderate-severe anemia. The prevalence of anemia for children aged 0.5–4.9 years (3.4%, 95% CI: 2.6–4.3%). Compared to age group 0.5–4 years, the prevalence of anemia in age group 5–11 years was significantly higher (3.4 vs. 2.0, p = 0.0004).
Anemia Epidemiology Segmentation in the 7MM
Total Prevalent Cases
Age-specific Cases
Gender-specific Cases
Severity-specific Cases
Anemia Treatment Market
The aim of treatment is to restore Hb concentrations and red cell indices to normal, and replenish iron stores. Investigation of the cause of Iron Deficiency (ID) is key to management. Etiologies are broad and must be explored thoroughly. Selecting an iron repletion option requires consideration of the underlying etiology of ID, severity of symptoms, likelihood of and the desired rapidity of hematologic response, risks, toxicities of treatment, resource availability, and patient preference. There are oral formulatuions like Iron salts (Ferrous gluconate, Ferrous sulfate, Ferrous fumarate ), Heme iron polypeptide, Polysaccharide iron complex, Ferric citrate; Intravenous iron formulations like Low-molecular-weight iron dextran, Ferrous gluconate, Iron sucrose, Ferumoxytol, Ferric carboxymaltose, Iron isomaltoside for the management of Iron deficiency.
Anemia Market Insights
Oral iron remains appropriate in treatment of Iron Deficiency/ Anemia and also the list of populations who will benefit from first-line therapy with IV iron is growing. However, current oral treatments are not well tolerated and negatively impact the gut microbiome of patients. Many conventional oral iron supplements are based on ferrous iron or ferric iron forms, which have been associated with quite a number of gastrointestinal side effects, including disrupting the gut microbiome. In fact, most supplements provide large amounts of iron of which only a small fraction is absorbed and reaches the blood circulation, while the majority stays in the gut, where it can be redox-reactive and facilitates microbiome imbalance.
Anemia Market Forecast
Oral ferrous iron salts are the most economical and effective medication for the treatment of iron deficiency anemia. They are typically composed of ferrous iron salts (eg, ferrous sulfate, ferrous gluconate, and ferrous fumarate). Ferrous sulfate is the one most commonly used. Although the traditional dosage of ferrous sulfate is 325 mg (65 mg of elemental iron) orally three times a day, lower doses (eg, 15-20 mg of elemental iron daily) may be as effective and cause fewer side effects.
The current advancements in the treatment, along with the increased prevalence, and emerging therapies, shall grow the market size during the forecast period.
Anemia Market Dynamics
The current emerging landscape for Anemia mainly comprising of Phase II and Phase III candidate drugs. The key players for phase II and III clinical development are Nemysis, MegaPro Biomedical, Akebia Therapeutics, GlaxoSmithKline, and others.
Make an Enquiry Before Buying:– https://www.delveinsight.com/sample-request/anemia-market
Table of Content
Key Insights
Executive Summary
Competitive Intelligence Analysis for Anemia
Anemia Market Overview at a Glance
Anemia Disease Background and Overview
Patient Journey
Anemia Epidemiology and Patient Population
Treatment Algorithm, Current Treatment, and Medical Practices
Anemia Unmet Needs
Key Endpoints of Anemia Treatment
Anemia Marketed Products
Anemia Emerging Therapies
Anemia Seven Major Market Analysis
Attribute analysis
7MM: Anemia Market Outlook
Access and Reimbursement Overview of Anemia
KOL Views
Anemia Market Drivers
Anemia Market Barriers
Appendix
DelveInsight Capabilities
Disclaimer
About DelveInsight
Anemia Market Report Highlights
In the coming years, the Anemia market is set to change due to the rising awareness of the disease, and incremental healthcare spending across the world; which would expand the size of the market to enable the drug manufacturers to penetrate more into the market
The companies and academics are working to assess challenges and seek opportunities that could influence Anemia R&D. The therapies under development are focused on novel approaches to treat/improve the disease condition
Major players are involved in developing therapies for Anemia. The launch of emerging therapies will significantly impact the Anemia market
A better understanding of disease pathogenesis will also contribute to the development of novel therapeutics for Anemia
Our in-depth analysis of the pipeline assets across different stages of development (Phase III and Phase II), different emerging trends, and comparative analysis of pipeline products with detailed clinical profiles, key cross-competition, launch date along with product development activities will support the clients in the decision-making process regarding their therapeutic portfolio by identifying the overall scenario of the research and development activities
Why should you buy this report?
The report will help in developing business strategies by understanding trends shaping and driving the Anemia market
To understand the future market competition in the Anemia market and Insightful review of the key market drivers and barriers
Organize sales and marketing efforts by identifying the best opportunities for Anemia in the US, Europe (Germany, Spain, Italy, France, and the United Kingdom) and Japan
Identification of strong upcoming players in the market will help in devising strategies that will help in getting ahead of competitors
Organize sales and marketing efforts by identifying the best opportunities for Anemia market
To understand the future market competition in the Anemia market
About Us
DelveInsight is a Business Consulting and Market research company, providing expert business solutions for life science vertical and offering quintessential advisory services in the areas of R&D, Strategy Formulation, Operations, Competitive Intelligence, Competitive Landscaping, and Mergers & Acquisitions.
Media Contact
Company Name: DelveInsight Business Research LLP
Contact Person: Yash Bhardwaj
Email: Send Email
Phone: 9193216187
Address:304 S. Jones Blvd #2432
City: Las Vegas
State: NV
Country: United States
Website: https://www.delveinsight.com/