Dengue Fever Pipeline Landscape Analysis of 10+ Companies by DelveInsight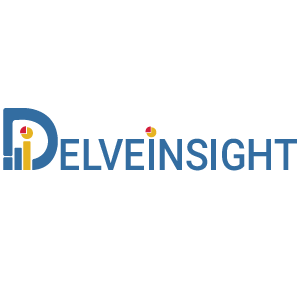 DelveInsight's, "Dengue Fever Pipeline Insight, 2022," report provides comprehensive insights about 10+ companies and 10+ pipeline drugs in Dengue Fever pipeline landscape.
Dengue Fever Pipeline landscape is provided which includes the disease overview and Dengue Fever treatment guidelines. The assessment part of the Dengue Fever pipeline report embraces, in depth Dengue Fever commercial assessment and clinical assessment of the pipeline products under development. In the Dengue Fever Pipeline Report, detailed description of the drug is given which includes mechanism of action of the drug, clinical studies, NDA approvals (if any), and product development activities comprising the technology, Dengue Fever collaborations, licensing, mergers and acquisition, funding, designations and other product related details.
Key takeaways from the Dengue Fever Pipeline Report
DelveInsight's Dengue FeverPipeline report depicts a robust space with 10+ active players working to develop 10+ pipeline therapies for various indications.
Leading Dengue Fever Companies such as Emergex Vaccines, Abivax, Takeda, Merck Sharp & Dohme, Immunoforge, Chugai Pharmaceutical Co., Ltd., Codagenix, Biotron Ltd, GlaxoSmithKline, Ennaid therapeutics, AbViro LLC, Medigen Vaccine Biologics Corp., and others
The promising Dengue Fever Therapies in the pipeline such as TAK003, V180, AV1, and others
Takeda's TAK-003 is an investigational live-attenuated tetravalent dengue vaccine, preventing dengue fever caused by any of the four serotypes of the dengue virus of which can cause dengue fever or Severe Dengue.
Merck & Co's adjuvanted, tetravalent subunit vaccine V180 comprises truncated forms of envelope proteins (DEN-80E), derived from strains of all four dengue virus serotypes.
AV-1 is a human monoclonal antibody (mAb) being investigated as a potential therapy for dengue, a mosquito-borne viral disease with extensive global public health impact. Currently Av1 is being studied in phase I in adult healthy individuals.
Request a sample and discover the recent advances in Dengue Fever @ Dengue Fever Pipeline Outlook
The Dengue FeverPipeline report provides detailed profiles of pipeline assets, a comparative analysis of clinical and non-clinical stage Dengue Fever, inactive and dormant assets, a comprehensive assessment of driving and restraining factors, and an assessment of opportunities and risks in the Dengue FeverPipeline Landscape.
Dengue Fever Overview
Dengue Virus (DENV) is an arbovirus (arthropod-borne virus). Four serotypes of DENV are responsible for the infectious disease called dengue that annually affects nearly 400 million people worldwide. Dengue fever is a common mosquito-borne illness in many tropical and subtropical countries. Classic dengue fever, or "break bone fever," is characterized by acute onset of high fever 3–14 days after the bite of an infected mosquito. Some patients with dengue fever go on to develop dengue hemorrhagic fever (DHF), a severe and sometimes fatal form of the disease. Millions of cases of dengue infection occur worldwide each year. Dengue fever is most common in Southeast Asia, the western Pacific islands, Latin America and Africa. Severe dengue fever happens when blood vessels become damaged and leaky. And the number of clot-forming cells (platelets) in bloodstream drops. This can lead to shock, internal bleeding, organ failure and even death.
The goal of treatment is to manage symptoms and keep the infection from becoming more severe. In areas of the world where dengue fever is common, one dengue fever vaccine (Dengvaxia) is approved for people ages 9 to 45 who have already had dengue fever at least once. The vaccine is given in three doses over the course of 12 months. The World Health Organization stresses that the vaccine is not an effective tool on its own to reduce dengue fever in areas where the illness is common. Preventing mosquito bites and controlling the mosquito population are still the main methods for preventing the spread of dengue fever.
Latest Breakthroughs and Developments in the Dengue Fever Treatment Landscape
In June 2021, Emergex Vaccines Holding Limited announced that it has achieved regulatory approval for a Phase I clinical trial of its Dengue vaccine. The study has received approval from Swiss regulatory agencies and the first participants are expected to be enrolled soon.
In May 2021, Takeda Pharmaceutical Company Limited announced that its dengue vaccine candidate (TAK-003) demonstrated continued protection against dengue illness and hospitalization, regardless of an individual's previous dengue exposure, with no important safety risks identified through three years after vaccination in the ongoing pivotal Phase 3 clinical trial namely – Tetravalent Immunization against Dengue Efficacy Study (TIDES). TIDES enrolled more than 20,000 healthy children and adolescents ages four to 16 years in dengue-endemic countries in Latin America and Asia.
In August 2021, Atea Pharmaceuticals, Inc. announced the publication of data demonstrating the in vitro and in vivo activity of AT-752 against dengue virus infection, in the journal, Antimicrobial Agents and Chemotherapy. The article titled, "Evaluation of AT-752, a double prodrug of a guanosine nucleotide analog with in vitro and in vivo activity against dengue and other flaviviruses," can be accessed here. The published data demonstrate that AT-752 has potent in vitro activity against multiple dengue virus serotypes and other flaviviruses tested, reduces viremia, and improves survival in an animal model of dengue disease.
In October 2021, Janssen Pharmaceutical Companies of Johnson & Johnson (Janssen) announced today, in collaboration with the KU Leuven Rega Institute and the KU Leuven Centre for Drug Design and Discovery (CD3), the publication of new preclinical data in the journal Nature showing that an early-stage compound with a novel mechanism of action could potentially treat all serotypes of dengue fever and provide a period of protection against acquiring the dengue virus. Janssen is now moving its dengue program into clinical development.
Find out more about the disease and recently developing strategies @ Dengue Fever Pipeline Assessment
Dengue Fever Emerging Drugs
TAK003: Takeda
V180: Merck Sharp & Dohme
AV1: AbViro LLC
Dengue Fever Pipeline Therapeutics Analysis
There are approx. 10+ key companies which are developing the therapies for Dengue Fever. The companies which have their Dengue Fever drug candidates in the mid to advanced stage, i.e. phase III and Phase II include, Takeda and others.
Dengue Fever Pipeline Analysis Report
The report provides detailed insights about emerging therapies for the Dengue Fever treatment and the aggregate therapies developed by major pharma companies.
It accesses the different therapeutic candidates segmented into early-stage, mid-stage, and late-stage of development for Dengue Fever Treatment.
It outlines the key companies involved in targeted therapeutics development with respective active and inactive (dormant or discontinued) projects.
The Dengue Fever Pipeline Report evaluates the drugs that are under development based on the stage of development, route of administration, target receptor, monotherapy or combination therapy, a different mechanism of action, and molecular type.
It navigates the major collaborations (company-company collaborations and company-academia collaborations), licensing agreements, financing details, data presentation by the pharma giants, and regulatory approval in the Dengue Fever market.
The Dengue Fever Pipeline Report is built using data and information traced from the researcher's proprietary databases, company/university websites, clinical trial registries, conferences, SEC filings, investor presentations, and featured press releases from company/university websites and industry-specific third-party sources etc.
Dive deep into rich insights for emerging drugs and pipeline assessment, visit Dengue Fever Emerging Therapies
Scope of the Dengue Fever Pipeline Report
Coverage: Global
Dengue Fever Pipeline Therapeutic Assessment by Product Type: Mono, Combination, Mono/Combination
Dengue Fever Pipeline Therapeutic Assessment by Clinical Trial Stages: Discovery, Pre-clinical, Phase I, Phase II, Phase III, Pre-registration, Inactive candidates
Dengue Fever Pipeline Therapeutics Assessment by Route of Administration: Oral, Intravenous, Inhalation, Subcutaneous
Dengue Fever Pipeline Therapeutics Assessment by Molecule Type: Gene therapy, Stem cell therapy, Small molecules
Dengue Fever Pipeline Therapeutics Assessment by Mechanism of Action: Immunostimulants, DNA-directed RNA, polymerase inhibitors, Viral protein inhibitors, Immunomodulators, Viral nonstructural protein inhibitors
Key Dengue Fever Companies: Kino Pharma, Emergex Vaccines, Abivax, Plex Pharmaceuticals, Takeda, Merck Sharp & Dohme, Immunoforge, Chugai Pharmaceutical Co., Ltd, Codagenix, Biotron Ltd, GlaxoSmithKline, Ennaid therapeutics, AbViro LLC, Medigen Vaccine Biologics Corp., Atea Pharmaceuticals, Visterra, Janssen Research & Development, Globavir Biosciences, Serum Institute of India, BioNet Asia, and others
Key Dengue Fever Pipeline Therapies: Research programs: anti-RNA virus therapeutics, viral budding inhibitors, ABX220, Infectious diseases therapeutics program, CDX DENV, AT-752, VIS513, JNJ-64281802, TV003, V 503, TAK-003, AV-1, PepGNP-Dengue, GBV 006, Dengushield, Pentavalent dengue-zika vaccine, and others
Table of Content
Introduction
Executive Summary
Dengue Fever: Overview
Pipeline Therapeutics
Therapeutic Assessment
Dengue Fever – DelveInsight's Analytical Perspective
In-depth Commercial Assessment
Dengue Fever Collaboration Deals
Late Stage Products (Phase III)
TAK003: Takeda
Early Stage Products (Phase I)
V180: Merck Sharp & Dohme
Pre-clinical and Discovery Stage Products
Inactive Products
Dengue Fever Key Companies
Dengue Fever Key Products
Dengue Fever- Unmet Needs
Dengue Fever- Market Drivers and Barriers
Dengue Fever- Future Perspectives and Conclusion
Dengue Fever Analyst Views
Dengue Fever Key Companies
Appendix
For further information on the Dengue Fever Pipeline therapeutics, reach out @ Dengue Fever Drugs
About Us
DelveInsight is a Business Consulting and Market research company, providing expert business solutions for the healthcare domain and offering quintessential advisory services in the areas of R&D, Strategy Formulation, Operations, Competitive Intelligence, Competitive Landscaping, and Mergers & Acquisitions.
Media Contact
Company Name: DelveInsight Business Research LLP
Contact Person: Yash Bhardwaj
Email: Send Email
Phone: 9193216187
Address:304 S. Jones Blvd #2432
City: Las Vegas
State: NV
Country: United States
Website: https://www.delveinsight.com/