The Father Of Cybernetic Existentialism, Ruffo Caselli, Is Presenting The Finest Collection Of His Original Oil Paintings In Las Vegas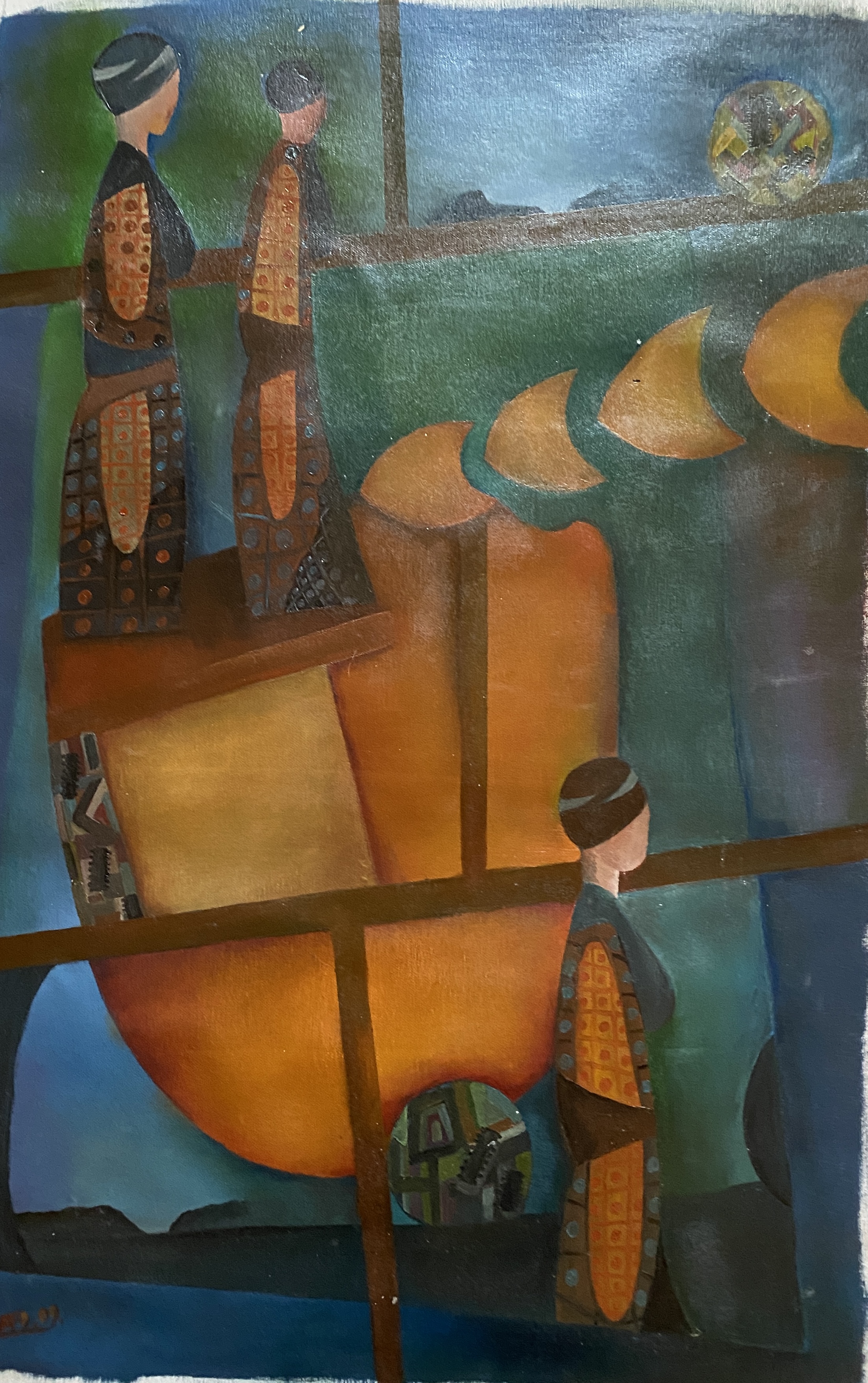 Following is an announcement from Renetta Scacchitti, the Nevada representative of the Center for The Multidisciplinary Study of Cybernetic Existentialism, the new Collection to be displayed in Las Vegas.
Regarded as the father of Cybernetic Existentialism, Ruffo Caselli probably needs no introduction. His more than 50-year body of work was influenced by technology as he foresaw many events that confronted our times and transformed our lives, from the invention of the microchip to artificial intelligence, with accuracy and nuanced humor. His work was avant-garde and developed into a new visual vocabulary. Every piece of his work is characterized by humanoid robots, hybrids, and graceful beings moving in a multiverse.
And now, through the coordination of Renetta Scacchitti, the Nevada representative of the Center for The Multidisciplinary Study of Cybernetic Existentialism, a fine collection of original oil paintings by artist Ruffo Caselli (1932/2020) is in Las Vegas. This Collection is appreciated by fine art enthusiasts and exhibited in cultural circles in Europe, South Korea, Russia, and most recently in Buenos Aires, Argentina.
In the words of Ms. Renetta Scacchitti, " We believe that as soon as you come across this selection of paintings, you will be drawn into it by its sophistication, humor, and elegance. I am confident it will be received enthusiastically here in Las Vegas".
Born in Florence in the same historical house where Leonardo Da Vinci worked, he has considered Leonardo, his spiritual teacher all his life. He says, "When I was a little child, I used to pray to his soul and ask him to teach me how to paint. No surprise that I started to paint before I knew how to read and write. Then, life circumstances sent me to live and work in Milano. Pure coincidence? Divine design, perhaps? Like Da Vinci, I spent the longest time of my life in Milano, and like Da Vinci, I was interested in the study of robotics. We know that Da Vinci in 1495 created the now-famous Automaton Knight, who represented a Renaissance human; my robotics are 21st-century beings ".
Ruffo has always been a modern-day renaissance man in awe of innovation and discovery. In the '60s and '70s of last century, he was prominently present with his robotic painted on canvasses, sometimes with microchips glued in, in the most important galleries of Milano and Turin. Then, early in the 1980s, Carmen Gallo introduced his work in her chic private salon and conversation space in New York City's Soho and sponsored numerous shows, which brought him widespread acclaim.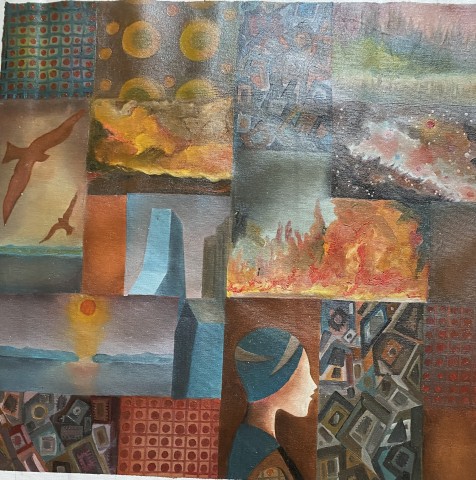 The title "father of Cybernetic Existentialism" was born after a casual private conversation with his patron, Ms.Gallo, and another respected gallerist in Soho and has stuck with him ever since. At that time, Cybernetics was a popular concept, and the Artist's interest in intelligent machines and the parallel he saw with humans perfectly fit the definition.
He was often described as a shy, humble genius who avoided the spotlights and commercial art, his gift of humanity can no longer be unstated as he conveyed a positive message with refined irony in each painting.
Follow Ruffo Caselli's YouTube channel and subscribe for the latest updates about his past and upcoming work.
Media Contact
Company Name: Center for the Multidisciplinary Study of Cybernetic Existentialism
Contact Person: Ms. Renetta Scacchitti
Email: Send Email
Phone: 702-539-3882
City: Las Vegas
State: Nevada
Country: United States
Website: www.cyberneticexistentialism.com