Qadirah Partners With Simplex: World's Leading Fiat/Crypto Infrastructure is now integrated with Qadirah Wallets.

Atlanta, GA – February 7, 2021 – Qadirah (https://qadirah.exchange) announced it has partnered with Simplex to begin offering streamlined and integrated digital assets and currencies within their non-custodial and custodial wallets for its customers. Simplex is an US and EU-licensed financial institution that provides fiat infrastructure for the crypto industry, Securely processing credit card payments and making cryptocurrency accessible to all. Created in 2018, Qadirah is the one of the fastest growing Crypto wallets that leverages multiple smart chains. The partnership with Simplex will provide a secure on-ramp and off-Ramp for crypto investors to participate in secure, real-time transactions.
QADIRAH
"We are innovating to provide decentralized finance solutions for everyone. Partnering with Simplex allows our team to integrate in multiple ways, while providing secure transparent currency and digital asset solutions," said Qadirah founder and CEO, Reggie Wayne. "The new Qadirah wallet is a vital tool for all crypto users, and that's why we're happy to be partnering with Simplex – another company that understands the importance of operating on the principal of opening financial markets and strategies to everyone. One of our founding principles is transparency, with secure transactional solutions. Simplex allows us to ensure the highest transactional compliance."
QADIRAH: Crypto Done Differently
Specifically encoded to benefit both advanced and novice users. Qadirah is a new but extremely popular crypto wallet that incentivizes long-term use and membership by offering crypto "Airdrops" and direct to consumer services.
Qadirah is currently working on multiple technologies and company branches for the future. Qadirah is also launching Web3 technologies that will extend Qadirah's concept to other tokens and crypto currencies.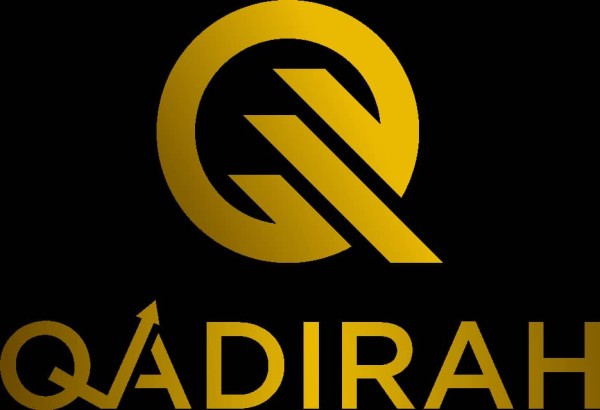 About QADIRAH
Qadirah empowers people to control their wealth. https://qadirah.exchange
Secure, Manage, and Swap cryptocurrency on desktop, mobile and hardware wallets. At Qadirah we pour our hearts into every detail, from pixel-perfect icons to subtle sounds, creating a cryptocurrency experience that works for everyone.Our goal is to remove the computer geek requirement and make it fun and easy to learn and use cryptocurrency. No technical talk. No confusing steps – we think it shows. "People know what they want after you show them." – Reggie Wayne
Media Contact
Company Name: Qadirah
Contact Person: Public Relations
Email: Send Email
Country: United States
Website: https://qadirah.exchange