Uberon Aroy Hits the international market with the release of "My Sweet Girl"
UBERON AROY is a Nigerian prolific and versatile reggae singer who has worked his way from humble beginnings in his hometown of Uyo, Akwa Ibom State, Nigeria to become an internationally in-demand success story. His vocal style is eclectic yet unique, setting him apart from the many sound alikes on the Reggae scene. Many may not know that this true "Rasta Man" is also an Electrical Engineer, who has worked with various local and international engineering firms and also an engineering consultant for some local engineering firms in Nigeria.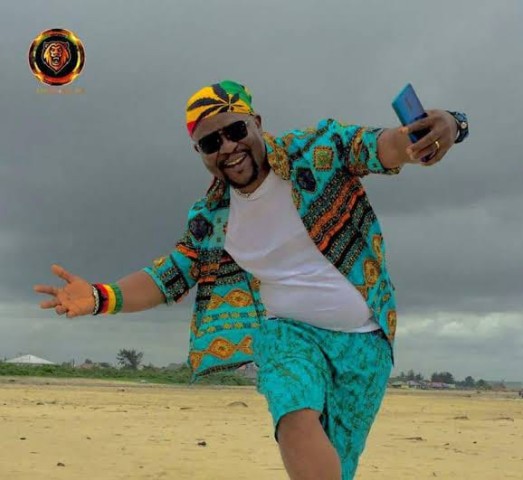 Apart from being known precisely for his debut and great albums (LEGENDS OF TIME), (LION INA HIGHER HEIGHT), (A NEW DAWN WITH JAH) and his various Hit Singles, including "My Sweet Girl" and many others, to mention but few, he is also a trained and certified fire fighter who has demonstrated his abilitiy and capacity in this field in July 2006 by helping to singlehandedly quench fire in a heavily burnt storey building situated at No.6 Calabar street, off NEPA-Line street, Uyo – Nigeria.
He achieved this great and outstanding feat even before the State Fire Service Department arrived the scene of event, and records are still there with the owners of the building for confirmation.
As a dedicated follower of Late Bob Marley and Late Fela Kuti, his lyrics attest to faith, love and struggle. He's humble in heart, words and actions…and audiences love him for it.
Uberon Aroy is fast becoming the face of Reggae music in Africa with his recent sound "My sweet girl" gaining massive acceptance and rotations from all the major media platforms on Africa and also a wide level of acceptance by reggae music lovers. According to the root reggae sensation who has also redefined his craft and genre to be called the Afro-Reggae, he has also vowed to give Rastafarians a voice in africa because afrobeat has taken over and reggae music is now experiencing a low patronage but with the emergence of Uberon as the new face of Reggae music, every Rasta will be able to pick up the broken pieces and return back to the usual.
Uberon Aroy is gearing up to release more singles and a body of work later this year. The reggae sensation is also open for an international tour which will be happening anytime from now.
Link "UBERON AROY" on social media:
INSTGRAM:https://instagram.com/uberonaroyofficial?igshid=YmMyMTA2M2Y=
TWITTER: https://twitter.com/UberonAroy
FACEBOOK: Uberon Aroy
UBERON AROY & LIONSOUNDS INC on YouTube
Media Contact
Contact Person: Uberon Aroy
Email: Send Email
Country: Nigeria
Website: https://www.uberonaroy.com/