JoSAA Counsellor: Get Admission in Government Engineering College up to 10 Lakh Rank with GLN Admission Advice Pvt Ltd
GLN Admission Advice Pvt Ltd, a leading educational consultancy firm, is revolutionizing the JoSAA counselling experience for aspiring engineering students in India. With a team of experienced professionals, including accomplished IITians, NITians, and students from renowned engineering colleges, they offer expert guidance and personalized assistance to help students secure admissions in the country's top engineering institutions.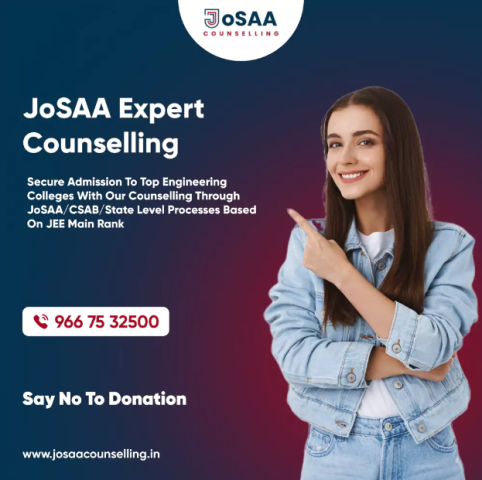 Understanding the challenges faced by students during the counselling process, GLN Admission Advice Pvt Ltd aims to simplify the journey towards admission in the best engineering colleges in India. The team's firsthand experience with the process enables them to provide valuable insights and suggestions tailored to each student's unique needs.
Transparency and honesty lie at the core of GLN Admission Advice Pvt Ltd's approach. They emphasize that students do not need to resort to donations or additional payments to secure admissions. Instead, the company focuses on leveraging students' JEE Main Rank as their biggest asset, using it to secure seats in the most suitable colleges based on preferences and interests. They strongly discourage parents and students from engaging with counsellors or consultancies that demand money in exchange for admission.
The services provided by GLN Admission Advice Pvt Ltd are designed to cater to individual requirements. They offer personalized guidance and assistance based on factors such as preferences, interests, and JEE Main Rank. The team helps students identify their strengths and guides them towards the best possible options for their future.
From choice filling to mock counselling and document verification, GLN Admission Advice Pvt Ltd provides comprehensive support throughout the entire counselling process. Their team is available round-the-clock to address any queries or doubts students may have, recognizing the potential stress and overwhelming nature of the process.
The company's mission is to offer expert guidance and assistance to students aspiring to secure admissions in the finest engineering colleges in India. They are committed to delivering services of the highest quality and ensuring complete satisfaction for their clients. With a proven track record of successfully helping students secure admissions in prestigious institutions, GLN Admission Advice Pvt Ltd offers affordable and effective services, dedicated to students' success.
For those seeking expert guidance and assistance during JoSAA Counselling, GLN Admission Advice Pvt Ltd stands as a reliable choice. Interested individuals can schedule a consultation with their JoSAA counselling expert team, taking the first step towards securing their dream admission. With a shared vision to help students achieve their goals and dreams, GLN Admission Advice Pvt Ltd eagerly awaits the opportunity to work alongside aspiring engineering students.
Media Contact
Company Name: GLN Admission Advice Pvt Ltd
Contact Person: Media Relations
Email: Send Email
Phone: +91 9667532500
Country: India
Website: https://josaacounselling.in/